About Me
Candice Harris is a top real estate broker, certified mentor, and investor. She is the President and Broker of CA Modern Realty. Candice specializes in investment and residential real estate. Candice is a Certified Home Marketing Specialist and Negotiation Expert. She also enjoys being a mentor and empowering other agents in the field. Candice has built her business on the core principles of Hard Work, Honesty, and Commitment to the goals of her clients.
Candice's adventure in real estate sales began with a move from a successful career in mental health. For many years she managed mental health agencies, providing housing assistance to homeless families. Candice continues to reach out to people in the community through volunteer services and fundraisers for the homeless. Candice is a graduate of Winston Salem State University with a degree in Psychology and Recreational Therapy. Over 15 years of experience working with people in the human service industry has prepared her well for the crazy business of real estate!
The transition to Real Estate sales went exceptionally well as strong work ethic, outstanding customer relations, and attention to detail are crucial to both industries. Candice always looks forward to applying knowledge, skills, and a highly professional attitude to her career. Candice intends to maintain a standard of excellence and will offer her clients the same caring, honesty, and integrity that she would only expect for herself. Candice commitment to her business is number one, and she believes in putting her clients first.
Candice has a long record of successful closings. Working with sellers, buyers, and investors. Last year, Candice and her team closed over 147 properties, and 80% were residential listings. In over the past 3 years, Candice and her team sold over 400 "off market" properties. Candice has great resources, such as contractors, movers, cash buyers, and other helpful vendors to offer her clients. With a variety of options to assist you with your real estate needs, you can count on Candice and her team to get your house sold! Candice specializes in applying her expertise and market knowledge to selling residential and investment properties across the Greater Houston area. Candice is an active member in the professional real estate groups HAR, NAR, TAR, REAL, HREIA, HYP and, REPRG.
Through continuing education, workshops, and real estate related forums, Candice stays up to date with systems, programs, and technology designed to simplify your real estate experience. Part of staying up-to- date with client's needs is constantly researching the Houston area, new developments, and incentive programs that create opportunities for new or seasoned home owners, investors, and home buyers. Candice also uses the latest internet marketing tools to expose your property to the widest possible range of qualified buyers.
If you are looking to get the most out of your home and have a successful closing, call Candice Harris today at 713-417-3702.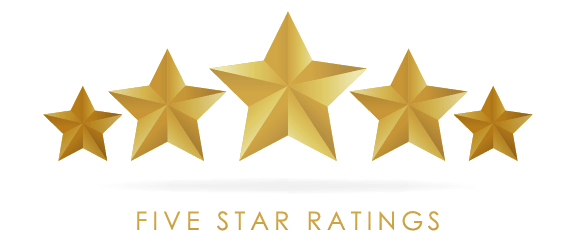 Candice Harris – Reviews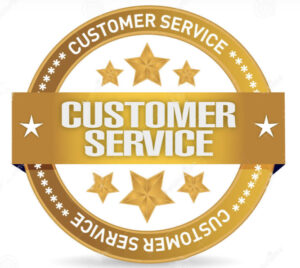 "It was a pleasure working with Candice Harris and her team. I will definitely recommend her to anyone I know. We listed and sold our home with her representing us. She was able to walk us through every step of selling our home. We were impressed by her negotiating skills and resources she had to make this process as easy as possible. Candice is very professional and responsive. Truly a blessing!"
– Jacqueline
"We sold our house "as is". Candice priced it just right, and we had it under contract in less than 5 days. This was the best real estate experience we have ever had!"
-Rob Scraper
"Candice Harris is a wonderful person to work with. She was so attentive to my needs and very patient. To top it off, I had a quick sell. I would recommend Candice Harris to anyone for their real estate needs."
– Marlyn Stevens
"Candice has been a major constant in my life as I entered my real estate career over 3 years ago. She embodies what makes a great accountability partner and mentor. Not only has she been patient and persistent with myself and all of us at the office but she has also been a cheerleader to every deal I have made, big or small. She is a continuous reminder to stay positive and keep the faith. She knows the ins and outs of sales as well as the people that come along with it. She can walk you through any challenge allowing you to come out on top or at least get the deal done. I can accredit my successes in becoming a stronger, top producing real estate agent, as well as a more mentally sound human being to Candice! Needless to say, I always want Candice in my corner!" 
-Nikki Hohman, Realtor
"I have known Candice Harris since the beginning of my real estate career. I started in the investment side of real estate and worked very complicated, off-market transactions. Even when she wasn't my broker, she always made herself available to teach or advise me. She is an amazing leader and mentor with impressive experience in all facets of the real estate industry. The gifts of working with Candice are invaluable and seemingly endless. She helps you flourish as a realtor – regardless of experience, develop as a professional businessperson, and most importantly: she helps you grow YOU. I am a more skilled and confident agent and I can assure you that I am overall a better person as a result of being on Candice's team.  If you want to learn how to process all varieties of transactions, negotiate amazing deals for your clients,  receive guidance and mentoring to excel in life, AND make a real impact in this world, join her team. You aren't just a number or desk fee to Candice Harris. You are part of a real team and can quickly become part of our family."
-Maemar K. Correa, Realtor and Team Leader
"It was an awesome experience working with Candice Harris. From beginning to end, she maintained professionalism and dedication to making this a smooth transaction! I'm truly grateful that Candice went above and beyond the call of duty to assist in the sale of our home! So glad we chose CA Modern Realty!"
-Joyce Brown
"Candice is absolutely phenomenal! She was very attentive to all of my needs. She went above and beyond to provide help wherever she could. She's a body of knowledge and has pure passion for what she does. I highly recommend Candice, and will be using her for my future home transactions."
-Chasity McGrady
"Candice was very dedicated to helping me with purchasing my first home. She paid very close attention to the details and helped me save some money! I appreciated the fact that she always answered my calls and actually listened to what I wanted. Candice made this process very easy for me. I highly recommend her to anyone that is looking to buy or sell their home."
-Ronald
"My husband and I are extremely grateful for Candice and the exceptional service she provided in selling our home, and purchasing a new one. Not only is she extremely knowledgeable and professional, but Candice went above and beyond."
-Jamila Ryans
"I had the pleasure of working with Candice during the sale of my home and she was absolutely amazing. Candice has a deep understanding of the market and was able to provide us with honest pricing and set real expectations. As a first time home seller, I had tons of questions, which were quickly answered by Candice with detail and always with the most professionalism. I recommend anyone looking to Buy or Sell a home to make Candice and CA Modern Realty your first call."
-Francois
"Mrs Candice was so helpful through the entire process. Her honesty and professionalism was something I had never experienced!  If you have any questions she is always there to answer them.  I highly recommend you call her and her staff. You will be impressed!"
-Galvan
"CA Modern Realty did a great job for us. They helped us with the sale and purchase of our homes.   Our home sold in just 3 days and there is no doubt that it had much to do with the efforts of CA Modern Realty. We never had to worry about any of the several parts of the home selling and buying processes, because our realtor/broker, Candice Harris, kept us informed every step of the way. CA Modern Realty's service is above and beyond most and the professionalism is unmatched."
-R. Carter
"Candice is an excellent Realtor/Broker.  She's very professional and knowledgeable about the real estate market in Houston, Texas.  She goes above and beyond to meet her clients' needs.  She was always available to answer any questions I had.  I highly recommend CA Modern Realty."
-Michelle
Positive: Professionalism, Quality, Responsiveness, Value
"Candice was very knowledgeable, thorough, timely, and easy to work with during the sale of our home and the acquisition of a new home. She far exceeded our expectations, and I would advise anyone looking for a realtor to utilize her services. She runs her business with integrity and first class service. We will definitely call on her for all of our real estate needs in the future. Thank you for all of your diligent work, Candice!!"
– Demeco Ryans
"Mrs. Harris is professional at all times, efficient and deliberate in her actions to help her clients accomplish their goals with minimal stress and maximum success. I can not express my gratitude enough for her and the extra mile she went to ensure we found what we were looking for, at the price we desired. Ms. Harris is kind, patient and responsible. . I look forward to working with her again!"
-Taria Simms
"Our experience with Candice has been nothing short of amazing. I am a local investor here in the Houston market and flip houses for a living. We have used Candice as our listing agent on many of our completed projects. We often hear from other friends in the business about the troubles they have had with their realtor, with poor communication and skills/professionalism. Candice takes the time to answer all questions promptly, and goes above and beyond to make sure her clients are in the loop throughout the entire listing process. She is definitely within the upper echelon of realtors in the Houston market. I would definitely recommend using her if you are looking to sell your home!"
-Hunter H.
"Candice , waking up this morning in OUR home gave us a peace we haven't experienced in almost 2 years!!!  Because of your diligence, persistence, unwavering faith and care and concern for my family's welfare, we are finally free from stress, pressure, fear  and uncertainty.   And it all happened during 'Holy Week'!!  God's timing is soooo perfect. We are incredibly overwhelmed with joy, Relief' and forever grateful that you endured this battle at the frontline for US!!!  We can't thank you enough." 
"May God return supernatural favor as promised in his word for your diligence and obedience." 
-Monique Sedeh
Positive: Professionalism, Quality, Responsiveness
"Working with Candice is just plain easy. Her attention to details and to people are just not found these days. Great experience and I also noticed that she treats everyone with equal respect. I highly recommend Candice as our real estate professional!"
-Carlos Saldua
"Words aren't enough to express my gratitude for what you've done for my family. Your perseverance, grace, wisdom, patience made all the difference in the world! I am also deeply honored that you did all of this for me! What a blessing! Thank you so much!" 
-Monique 
"Candice is an excellent Realtor/Broker. She's very professional and knowledgeable about the real estate market in Houston, Texas. She goes above and beyond to meet her clients' needs. She was always available to answer any questions I had. I highly recommend CA Modern Realty."
-Michelle O.
"Candice, was the BEST realtor I could have hoped for. She went above and beyond. She anticipated needs and met them all with a smile on her face and expert advice. She was an absolute pleasure to work with and made the selling of our home and the purchasing or our new home seamless."
-Stovell W.
"Candice help us find the dream home. She is very professional and down to earth. She explains the steps of finding a home easy. I appreciate her patience with my wife and value her opinion plans honesty. We are not the easiest couple to please and she made it happen. Her resources for new homeowners is outstanding. Thank you again. Forever grateful."
-M. Lewis
"Candice Harris ensures your home buying/selling experience is memorable. She provides you with the triple I's. Integrity, Intellect and staying Involved. Her involvement in the home buying process is not only insightful but also gives a full description of her intellect in regards to real estate. She values your opinion and her commitment to ensure you are happy and get the most out of the experience speaks to the high regard she places on integrity. If your looking for someone to help make your home buying experience rewarding to you and your family, look no further than Candice Harris! She is the best in the business and she covers all the "I's" in the process!" 
-Dr. T
"Candice has been a pleasure to work with. She was quick to respond to any questions/concerns I had. Her knowledge of the industry is amazing! I would highly recommend Candice to anyone looking to buy or sell his/her home!"
-Joel M.
"Candice and her team are professional, reliable, and very knowledgeable of the real estate market! It was a pleasure to work with her and I would recommend her to friends and family."
-Daniel
"If you are looking for an EXCEPTIONAL Real Estate Agent, who is PROFESSIONAL, KNOWLEDGEABLE, HONEST who will work hard on your behalf with INTEGRITY and COMPASSION, look no further, Candice Harris is the RIGHT realtor for you!! When we thought things were falling apart, your gentle reminder to have FAITH and TRUST God and your ENCOURAGEMENT was what was needed to see us through! THANK YOU, Candice for taking the EXTRA STEPS to make our DREAM COME TRUE!!!"
-M. Levingston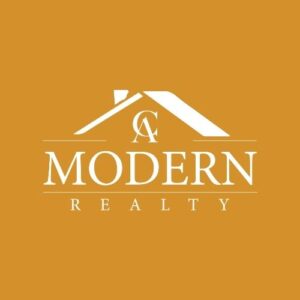 TREC Consumer Protection Notice